ComplexCon "Vinylwork featuring Art by Takashi Murakami"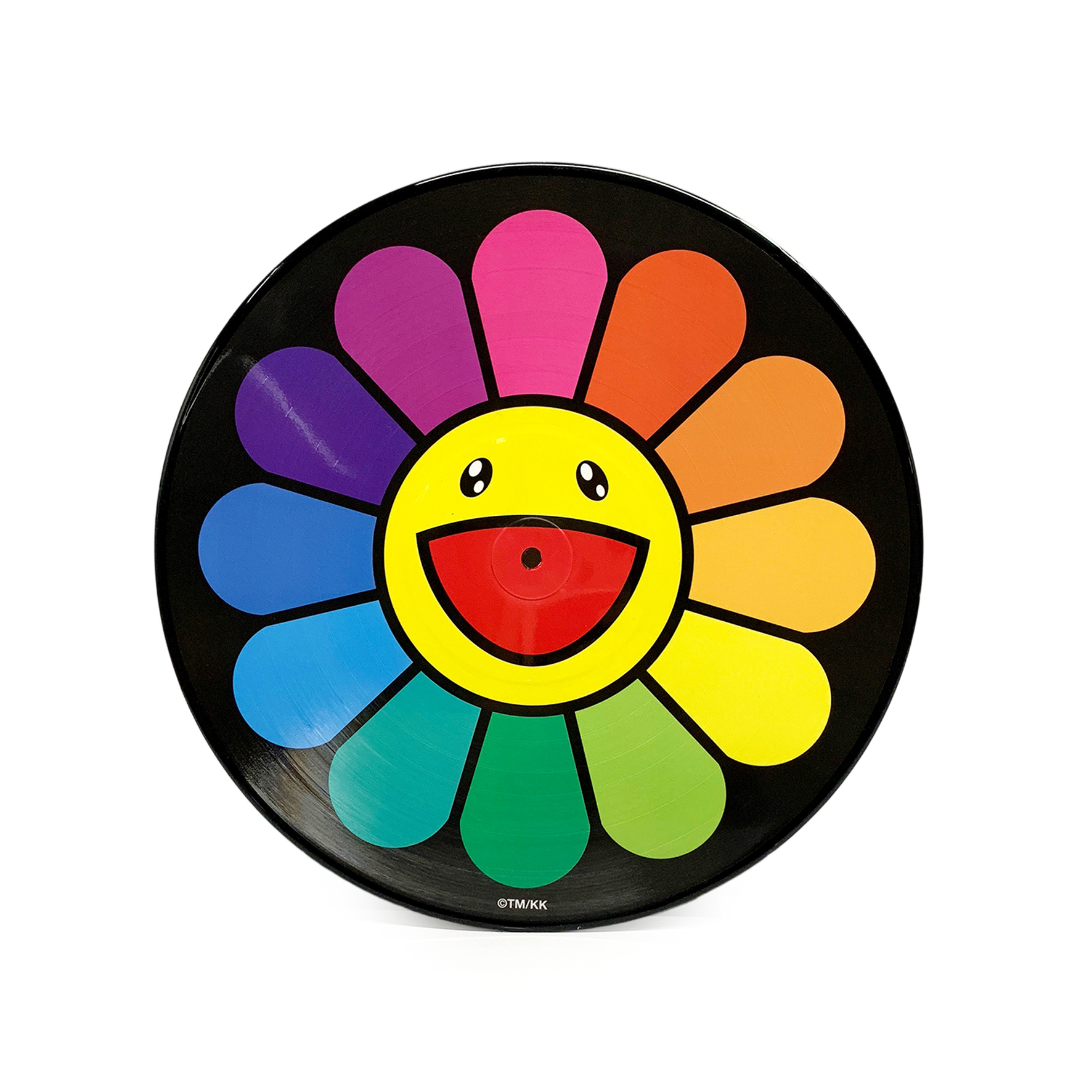 ComplexCon "Vinylwork featuring Art by Takashi Murakami"
Music on the Record Celebrates Iconic Moments at ComplexCon, including Kid Cudi, Skrillex, 21 Savage, N*E*R*D and more.
Creative Directors: ComplexCon and Takashi Murakami
Created by: 12on12
12on12 are making a limited number of units available to buy here for anyone who missed out at ComplexCon 2018.
$300
Only 550 numbered editions made, the record includes artwork by famed Japanese Artist Takashi Murakami with a curated track list featuring previous ComplexCon performers.
Murakami's innovative rainbow flower design is featured on the vinyl as a picture disc
Track Listing:
Side A
1. "Baptized In Fire" by Kid Cudi feat. Travis Scott
2. "Lambo" by Cousin Stizz
3. "Skateboard P" by MadeinTYO feat. Big Sean
4. "Tenkkeys (Kklasikk Version)" by Spark Master Tape
5. "U-RITE" by THEY.
6. "Bangrang" by Skrillex feat. Sirah
Side B
1. "X Bitch" by 21 Savage feat. Future prod. by Metro Boomin
2. "Deep Down Body Thurst" by N.E.R.D
3. "824" by Ronny J
4. "Wild Irish Roses" by Smino
5. "Caretaker" by DRAM feat. SZA
6. "Vibe With" by Eli Sostre

All orders are non-returnable
For all inquires please email: info@12on12.com
This product ships worldwide:
1-2 weeks for domestic (within the USA)
4 weeks (international)